wildlife
Very Rare Lady Beetle Australoneda Bourgeoisi
Spotted By A Guest at Mount Glorious Getaways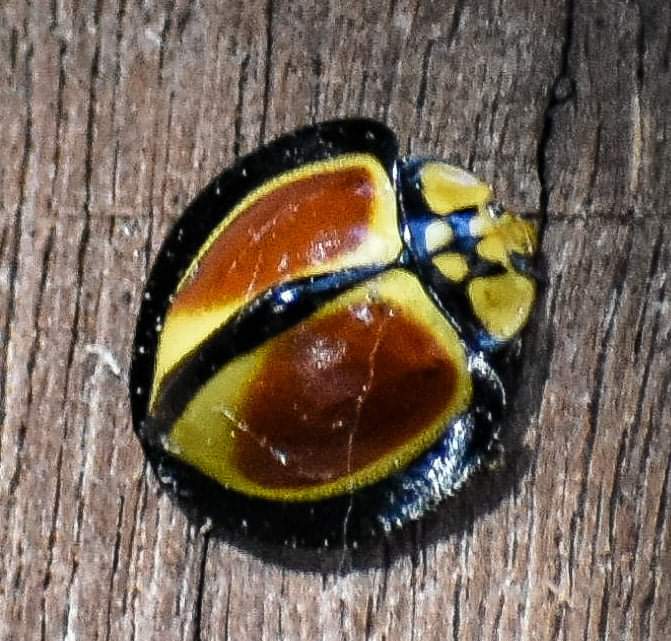 In July a guest staying at Mount Glorious Getaways noticed this large lady beetle and sent us this photo.  We searched online and couldn't find any images or info about it so we contacted the Australian Museum's "Ask an Expert" department, thankfully they had an answer for us…
Your bright lady beetle is Australoneda bourgeoisi. It is quite an uncommon species, with only 38 records on our main database The Atlas of Living Australia (20 from QLD). This species (and genus) is also the largest native lady beetle species to be found in Australia. It is the only member of the genus Australoneda that lives in Australia, however there are four other named species from New Guinea (there used to be seven others from New Guinea, but the genus has since been revised). Eucalyptus trees are their main food source however they have been reared on sow thistles (Sonchus), and like most other lady beetles their larvae are carnivorous and prey on aphids.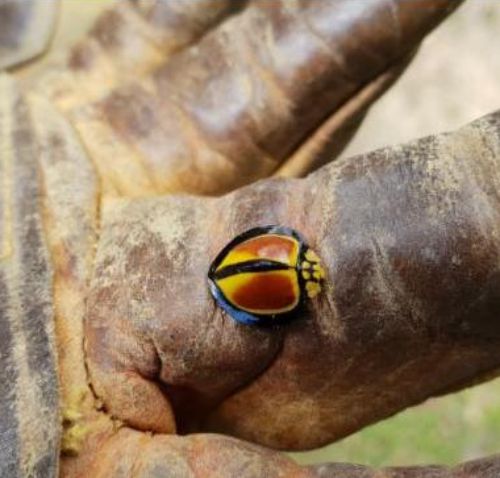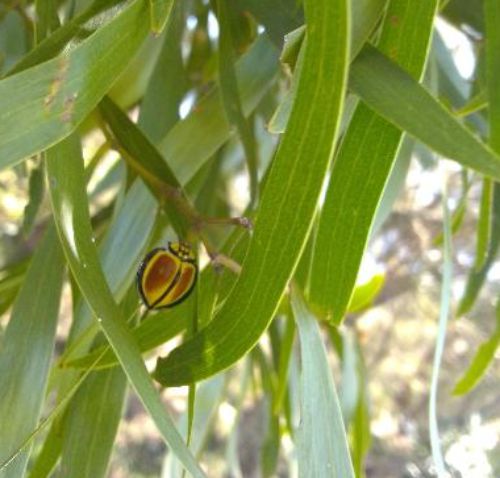 How Rare Is The Australoneda bourgeoisi Beetle?
There have only been 11 recorded sightings of this Australoneda bourgeoisi beetle in Australia over the past Decade and only 4 of those have been in the Greater Brisbane – Mount Glorious region.
For Nature Lovers our Homestead & Private Cottages are a great place to stay.  There are hiking trails connected to our estate in a secluded section of Mount Glorious.  Listening to the bird calls in the morning is a great way to start every day. 
Have a Question?
Talk to the Host