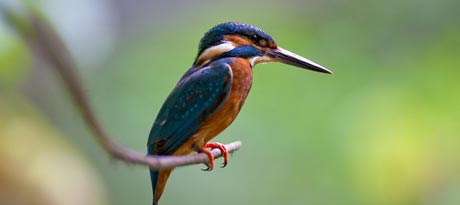 You'll enjoy our small, friendly mountain retreat, and, most importantly, the excitement of birding in one of the world's most secluded and beautiful places.
Easily seen around the resort are Honeyeaters, Yellow Tailed Black Cockatoo's, King Parrots, and  Crimson Rosellas, with Kingfishers, Bee-eaters, Wrens, Robins and many others all nesting around the resort.
Enjoy the misty green heights of Mt Glorious, habitat of many endemic and sought-after species such as; the Rose Crowned Fruit Dove, Powerful Owl and Wompoo Fruit Doves, all while residing in pristine & private Rainforest cottages.
If you are looking for an unforgettable birdwatching holiday, you will love Mt Glorious Getaways. Guests  travel 1 kilometre through national forest to reach our front gate. Our close proximity to Maiala, Manorina,  Boombana  & D'Aguilar National Parks has resulted in a diverse range of bird species.
Mt Glorious is large enough to have developed its own unique rainforest ecology. There are hundreds of species of birds, including the shy and beautifully coloured Regent Bower and the Paradise Rifle Bird, whose unique call & elaborate dance antics lends hours of wonderful entertainment to the avid Bird Watcher.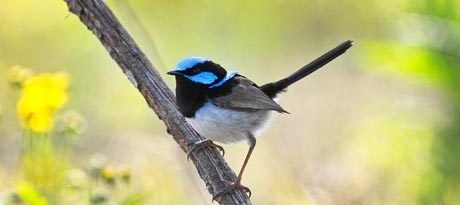 Birds seen at Mt Glorious Getaways:
Australian Brush-turkey
Brown Quail
Australian Wood Duck
Australian Pelican
Pacific Baza
Whistling Kite
White-bellied Sea-Eagle
Grey Goshawk
Wedge-tailed Eagle
Masked Lapwing
White-headed Pigeon
Brown Cuckoo-Dove
Emerald Dove
Peaceful Dove
Bar-shouldered Dove
Wonga Pigeon
Wompoo Fruit-Dove
Rose-crowned Fruit-Dove
Topknot Pigeon
Tyellow-tailed Black-Cockatoo
Suphur-crested Cockatoo
Rainbow Lorikeet
Scaly-breasted Lorikeet
Little Lorikeet
Australian King-Parrot
Crimson Rosella
Pale-headed Rosella
Fan-tailed Cuckoo
Horsefield's Bronze-Cuckoo
Pheasant Coucal
Southern Boobook
Sooty Owl
Tawny Frogmouth
Marbled Frogmouth
Laughing Kookaburra
Sacred Kingfisher
Rainbow Bee-eater
N,Jisy Pitta
White-throated Treecreeper
Superb Fairy-wren
Variegated Fairy-wren
Red-backed Fairy-wren
Spotted Pardalote
Striated Pardalote
Yellow-throated Scrubwren
White-browed Scrubwren
Large-billed Scrubwren
Brown Gerygone
Brown Thornbill
Striated Thornbill
Lewin's Honeyeater
New Holland Honeyeater
Eastern Spinebill
Jacky Winter
Rose Robin
Pale-yellow Robin
Eastern Yellow-robin
Log runner
Eastern Whipbird
Crested Shrike-tit
Golden Whistler
Little Shrike-thrush
Grey Shrike-thrush
Black-faced Monarch
Spectacled Monarch
Leaden Flycatcher
Rufous Fantail
Grey Fantail
Willie Wagtail
Spangeled Drongo
Black-faced Cuckoo-shrike
Varied Triller
Australian Magpie
Pied Currawong
Paradise Riflebird
Torresian Crow
Green Catbird
Regent Bowerbird
Satin Bowerbird
Zebra Finch
Red-browed Finch
Mistletoe bird
Welcome Swallow
Tree Martin
Tawny Grassbird
Russet-tailed Thrush
Cicadabird
Figbird
Silvereye